Furniture art has an archaeological value, just like clothing, in many geographical and historical periods from Hellenistic periods to Mesopotamian civilization. It is possible to see this situation in the sections that many museums around the world have reserved for the science of ethnography. The king's thrones, beds, tables and all the items that he used throughout his life and reign, were given great importance to the daily items as well as the furniture that the people used. As can be expected, all these are the most concrete examples of being able to express an opinion from the furniture used about the culture, material wealth and natural wealth of the people.
While seeing century-old furniture in museums in our age, we would like to have items with special accessory designs in our homes, which are like a showcase of our personality. As Tartan Design, with our expertise in materials and aesthetic expansions; we offer you the opportunity to use extraordinary models drawn with special lines and designed completely in line with your wishes by blending function, technology and form in your living space.
As your furniture consultant, there are issues that we pay attention to in our work on the most suitable accessory design for your home. Among these issues, the main points we have mentioned below play the leading role in ergonomically meeting your needs and wishes in the accessory design specially prepared for your home.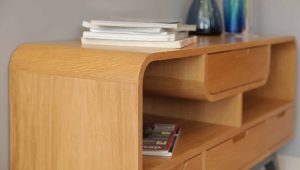 Mobilya danışmanınız olarak, eviniz için en uygun olan aksesuar tasarımı çalışmamızda başlıca dikkat ettiğimiz hususlar vardır. Bu hususlar arasında istek ve ihtiyaçlarınızı en doğru şekilde karşılayabilecek tasarımlar hazırlanabilmesi için:
Usage area of ​​furniture,
The size of the room where it will be used,
Other members of the house (which will be very important if you are a family with a baby),
The luminous strength of the light filtering into the room from the windows,
Your style (minimalistic lines or avant-garde choices),
Color intensity of other furniture in your home and textile products used in decoration, etc. for fabric selection.
With Tartan Design quality; we offer a wide range of products in your accessory selection from table and chair legs to coffee tables, mirrors, chandeliers, paintings, decorative wall ornaments and even special products that will organize the corner such as newspaper racks.
Don't you want to see that your belongings, which have taken a place as an accessory in your living space, actually offer much more than an accessory? If you are looking forward to this and want your accessories to become a functional tool, you can visit our store and get support from our professional team without wasting time.